These Next 8 Weeks Will Change Your Life!
Welcome to Transform!
Our number one tip for making the most of this program is to be organised. Set some time aside to read our How-To Guide, plan out each week and get to know your exercises ahead of time. Doing this will make it so much easier to start and stick to the program.
As we're sure you'll all agree - there is nothing like starting a new habit on a Monday, right? Because of this we suggest prepping your meals on a Sunday so you are prepped and ready to give it your all on the Monday.
Just by purchasing the program and deciding to start your fitness journey, you've already made the intuitive decision to become the best version of yourself and you've decided it's time to take charge, time to rest, and time to create an ever-lasting change in your life!
For whatever reason you have decided to embark on this journey with us, we are ready to help you press that reset button! With extensive experience as experts in the field, we have helped transform over 150,000 lives worldwide through our proven method.
Transform
helps you make healthier lifestyle choices with ease and less mental resistance.
Your health and happiness are most important and you are about to start living your best life but how do we start?
Our 8 week program is split into 3 weight loss phases:
Phase 1 (2 weeks)
Phase 2 (3 weeks)
Phase 3 (3 weeks)
Our training method is split into the following sessions each week:
3 strength sessions
1 HIIT session
1 interval running/cardio session
We have found through our experience and changing the lives of thousands of women the importance that strength training has when it comes to a person's weight loss journey. 
Our program has incorporated intensity protocols into our strength sessions to help you feel good, fit, and empowered. Combining this with our HIIT and Interval sessions and you have the perfect recipe for success! 
Phase 1 - Reset!
Phase 1 of our program is quite literally a reset - for your body, your mindset, and your taste buds. This clean sweep creates the foundation that the new you will be built upon and it will give you the confidence and motivation to progress through the entire program seamlessly and successfully. Phase 1 of the program does not require any transform equipment - all you will need is a towel, and a bench/ step/ or a box around approx 30 - 40cm in height.
The nutrition in Phase 1 will focus on increasing your consumption of plant-based wholefoods, raising awareness of your portion sizes and eliminating any excess sugar, alcohol, and caffeine intakes. This diet has a strong Mediterranean influence which is a key fundamental  throughout the 3 phases.
Phase 2 - Rise and Shine!
Phase 2 is all out gut health and optimisation, Phase 1 provided your digestive system with a deep and well-earned rest and now we are beginning the journey of establishing long-term eating habits that support a healthy gut.
Phase 2 also introduces the use of equipment into the program; you will need a towel, Fitazfk equipment (resistance bands, booty bands, power bands, glider discs, and skipping rope), as well as a bench/ step/ or a box around approx 30 - 40cm in height.
Our Phase 2 nutrition plan centres around a high fibre diet with an increase of plant-based and fermented foods. You are giving your body the chance to create the conditions for optimal gut health that will last long after you finish our program. Phase 2 allows you to gain an appreciation of why the gut is often referred to as the 'second brain' and you will find yourself starting to feel fresher, more energised, and overall inspired!
Phase 3 - Restore!
We make sure to provide you with a wealth of knowledge as well as tips and tricks to help you continue on your health journey long after you finish your program. Phase 3 of Transform is designed to help you complete the program mindfully with the intention to continue what you have learnt along the way in your new, healthier lifestyle.
Phase 3 also requires the continued use of equipment when completing the programs as well as the addition of dumbbells.
Now that you have a good understanding of how the program works, you may be wondering how to actually get started.
We always suggest setting goals for yourself! Your goals will give you purpose during the duration of the program as it will be able to keep you motivated and determined.
The simplest way to set a goal for your transformation journey is to make them SMART.
Which stands for:
Specific
Measurable
Aspirational
Realistic
Time-Bound 
If you are finding yourself a little unsure on how to create your own SMART goal, check out our example below!
GOAL: I want to run a 10k!
Specific: This goal described how over the duration of transform - 8 weeks - I can prepare myself to run a 10k. I know I can find some great 10k specific running plans online so I am going to research one best for me.
Measurable: This goal is all about how I can measure the time and distance I am running - I like to use my Apple Watch to measure this. I know that as I increase my running time the further distance I can run.
Aspirational: Compare my current goal - run a 10k in 8 weeks - compared to run a 10k in one month, it's overwhelming and a little scary. My current goal is achievable and realistic as long as I put in the effort and time to do so.
Realistic: This goal is relevant and realistic as it not only gives me something to work towards but it is supporting my overall health and well being.
Time-Bound: The goal is to complete 20 series of two-minute runs and 30 seconds rests - working with an interval timer app as well as completing the Transform Challenge I will be able to work towards completing a 10k.
It is also great to write your goals down, stick them somewhere you can see them, and review them regularly. Studies suggest that writing down your goals signifies an extra level of commitment and is a way to keep yourself accountable.
Alongside our nutrition plan our app also includes a Meal Builder section that shows you step by step how to create a delicious and healthy meal that uses all of the skills and tips gained when completing transform.
And that's it!
You are now ready to start your transformation journey and transform into the best version of yourself.
Good luck!
By Courtney Moane.
---
---
Unlock the most empowered version of yourself
Whether you're in your living room, the local park, your best friend's house, or anywhere else in the world, FITAZFK will be your home for health, fitness, and creating positive change in your life. As well as vastly improving your physical wellbeing, you'll develop a healthier mindset and new habits that support the new, empowered you.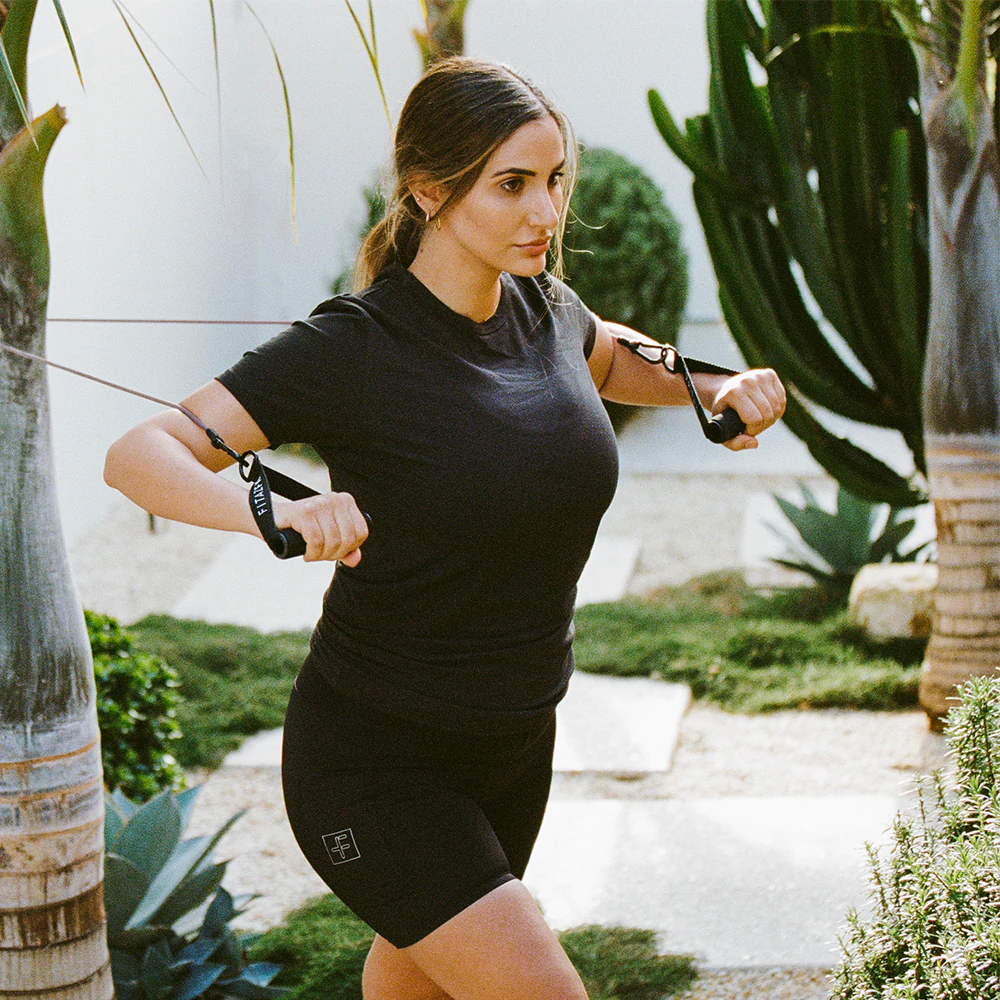 Level 1
This is for you if you have not completed transform before or you are currently training less than twice a week
START HERE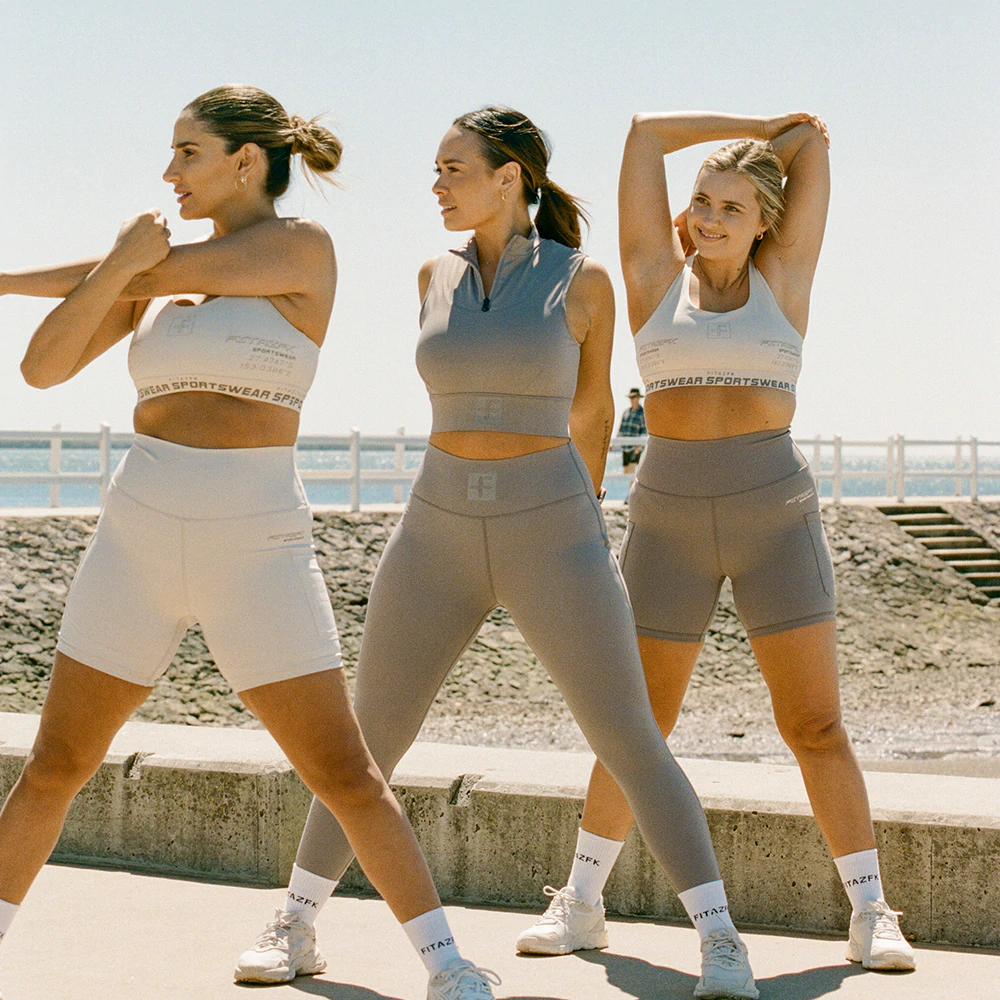 Level 2
This is for you if you have done transform before or you're currently training more than twice a week
START HERE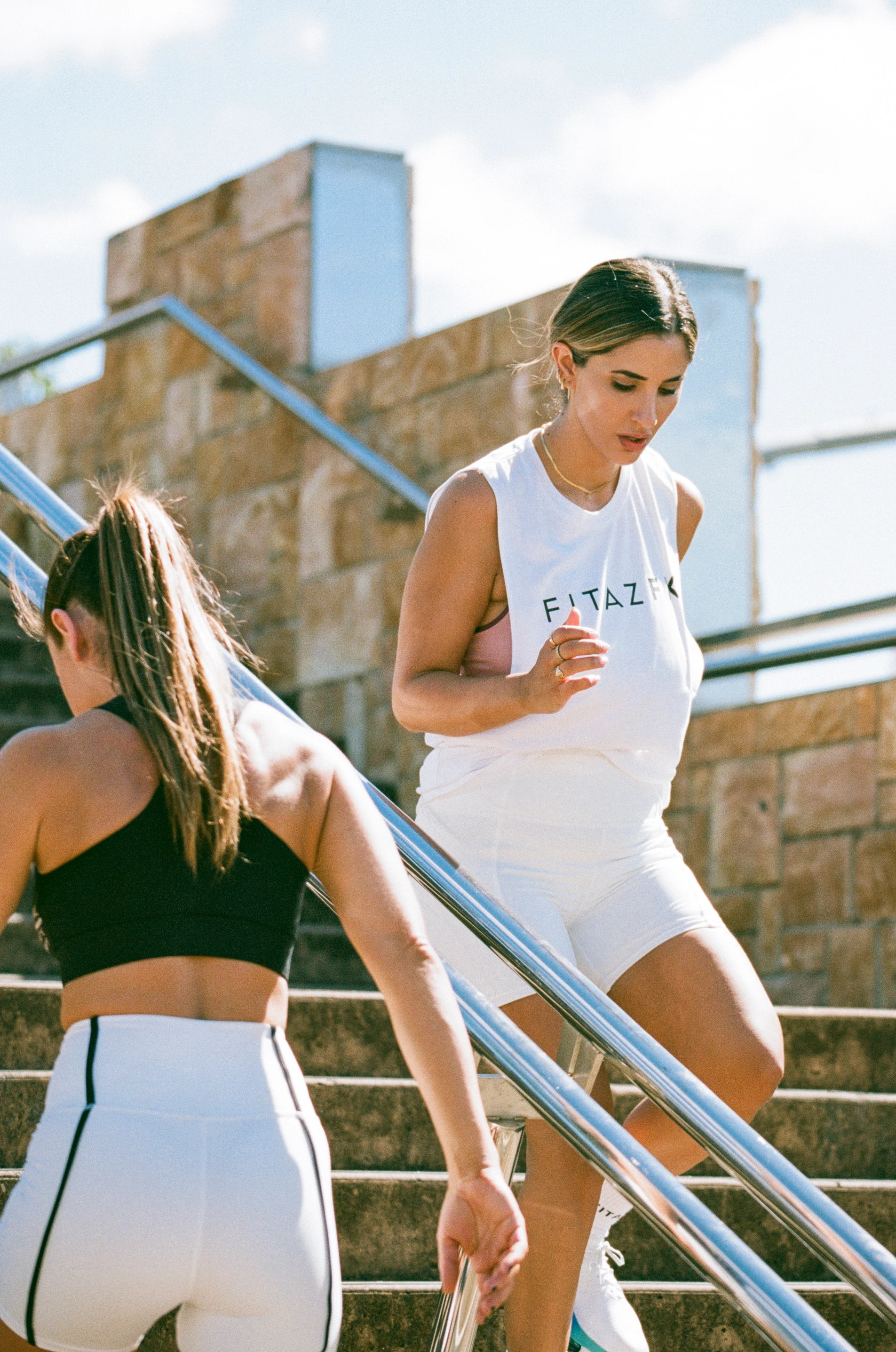 Level 3
This is for you if you have done transform 1 & 2 before or you're currently training more than three times a week
Start here