Why Transform Follows a Mediterranean Diet?
If you've spent some time having a look around our nutrition plan for TRANSFORM you might see we've taken a lot of inspiration from the Mediterranean diet. Our nutrition philosophy is one that is guided by the principles of this age-old diet and something the team here at Fitazfk are very proud of and committed to. 
Our aim for anyone completing TRANSFORM is to ensure you are eating meals that align with the Mediterranean diet with a whole food focus to receive the health benefits that have been associated with this way of living. 
But how do you do it? 
You might not believe us when we say this but it's actually totally easy - check out our top tips below:
INCLUDE 40ml (OR 2 TABLESPOONS) OF EXTRA VIRGIN OLIVE OIL PER DAY
There are several clinical benefits of including extra virgin olive oil (EVOO) to your diet - did you know it's high in oleic and phenolic compounds that can prevent cardiovascular disease and strokes? The compounds in EVOO can have a positive effect on your cholesterol levels and blood pressure. 
If you find that you tend to go for coconut oil or butter when cooking instead of EVOO keep note that EVOO has substantially higher levels of natural antioxidants compared to other cooking oils meaning if it is highly resistant to oxidation.
GET AT LEAST 1 SERVE OF LEAFY GREENS DAILY
Green leafy veggies are what we call POWERHOUSE veggies as their consumption is associated with reduced risk of chronic illnesses like diabetes and heart disease - alongside this they are also a great source of vitamins A, C, and K and the B-vitamin folate, as well as the minerals iron and calcium. 
There are so many different ways to add these delicious powerhouse veggies into your diet, check out some of our favourite ways below:
Serving size is ½ cup cooked or 1 packed cup raw.
Spinach - wilted through cooked dishes, sauteed with lemon and oil, or in smoothies.
Kale - sauteed with garlic as a side dish or roasted in chip form.
Silverbeet - soups, pies, or thinly sliced in salads.
Collard greens.
Dark green salad leaves like rocket, spinach, kale, or romaine.
Asian greens like bok choy, pak chou, or gai ian.
PLEASE NOTE: if you are on blood thinning medications - please do not alter your green vegetable intake without consulting your doctor.
INCLUDE FISH OR SEAFOOD 4 TIMES PER WEEK
There are great omega-3 fatty acids that can be found in seafood that are important for metabolic health and as cardioprotective foods. The consumption of fish and seafood can be associated with a reduced risk of depression and can play a significant role in fertility. 
Tinned, fresh, and frozen fish/ seafood all count toward this target.
If you don't eat fish or seafood, your omega-3 intake will need a little boost - but don't fret! This can be done through food sources like ground flaxseed, flaxseed oil, or chia seeds and walnuts.
LEGUMES AT LEAST TWICE PER WEEK
Legumes are high in dietary fibre which promotes great gut health, they are also a good source of soluble fibre which can aid in helping lower blood cholesterol levels. They contain plant protein and slow-release carbohydrates which make them an excellent choice for promoting stable energy levels. Legumes are a great source of protein for vegans and vegetarians but it is also important that anyone who can add them into their diet. 
You can add your favourite flavoured chickpeas to a salad, make homemade baked beans with baked eggs, or add them into your diet using tinned or dried. 
300g COOKED RED MEAT OR LESS PER WEEK
Now we know that red meat is a good source of protein, zinc, b vitamins, and iron - but did you know high intakes of red meat, particularly processed meat are linked to poor health outcomes and colorectal damage? 
Our modified mediterranean diet principles include a slightly higher intake of red meat than the traditional mediterranean diets where it's included at most once a month. Although for many following a traditional diet - 300g cooked red meat is a likely reduction.
We suggest aiming for a variety in your protein sources when following the TRANSFORM nutrition plan by limiting beef, lamb, or pork intake to 300g maximum.
By following our recommendations and eating within a modified mediterranean diet that is based on healthy whole foods you are one step closer to achieving all your fitness goals. 
If you'd like an extra in-depth explanation - here is a video from Elizabeth Borgo to explain the Mediterranean Diet in further detail!
https://www.youtube.com/watch?v=veCcOcFCWjY
By Courtney Moane. 
---
---
Unlock the most empowered version of yourself
Whether you're in your living room, the local park, your best friend's house, or anywhere else in the world, FITAZFK will be your home for health, fitness, and creating positive change in your life. As well as vastly improving your physical wellbeing, you'll develop a healthier mindset and new habits that support the new, empowered you.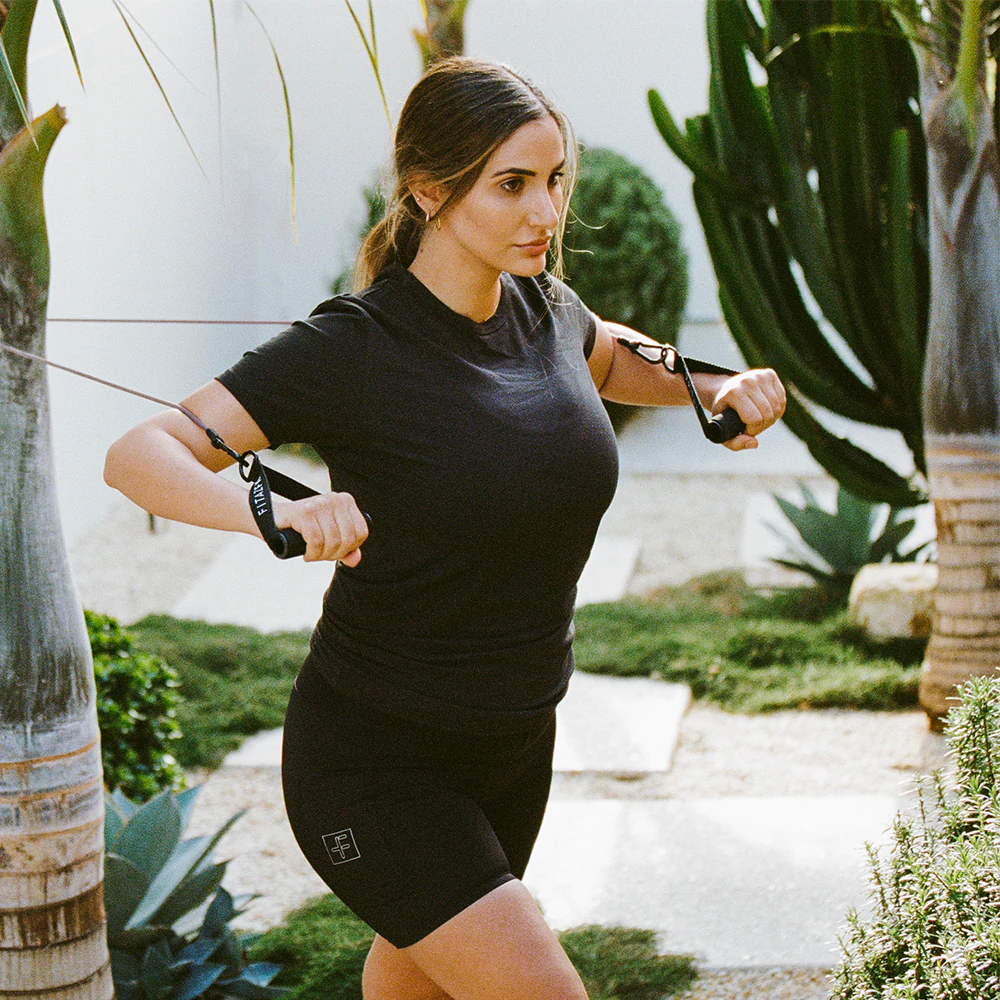 Level 1
This is for you if you have not completed transform before or you are currently training less than twice a week
START HERE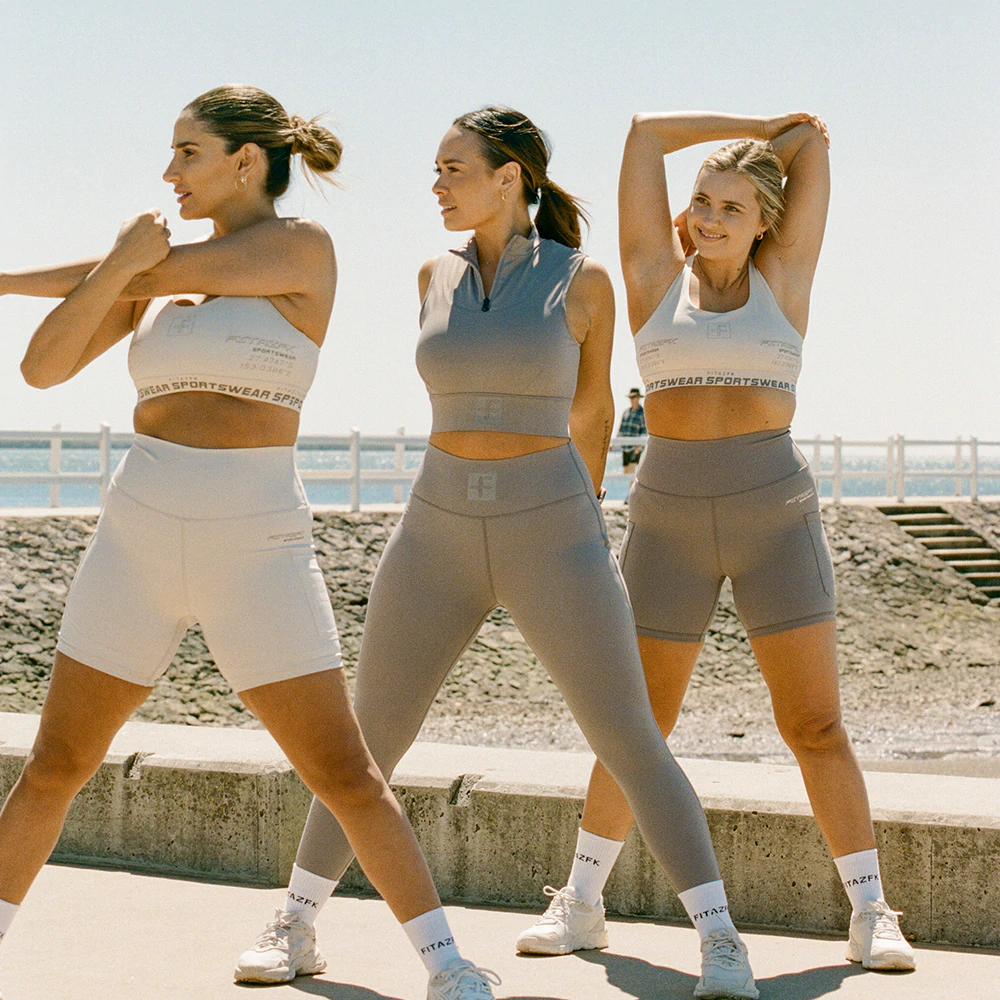 Level 2
This is for you if you have done transform before or you're currently training more than twice a week
START HERE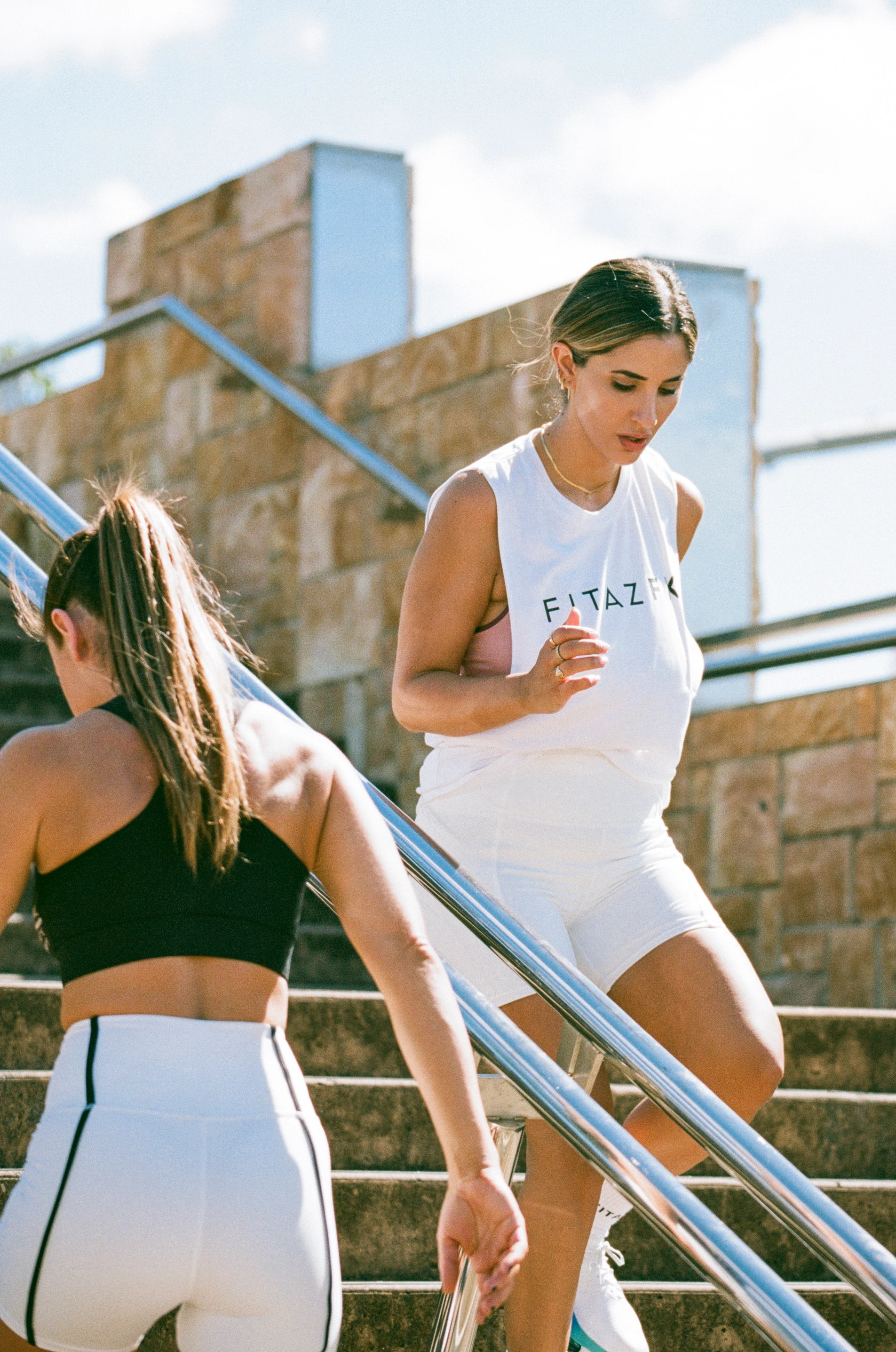 Level 3
This is for you if you have done transform 1 & 2 before or you're currently training more than three times a week
Start here