Craving Mexican food but looking for a plant-based option? This recipe has it all covered!
Portobello bites, quickly marinated in a flavourful mix of spices, have that perfect taste and texture that will satisfy all your savoury cravings. Paired with bell peppers, onions, cilantro and lime juice create a real party in your mouth.
Moreover - the dish is easy and quick to put together and you can impress your family and friends with it too!
Recipe (makes 4 fajitas - 2 servings)
Ingredients:
2 portobello mushrooms

1 red onion, cut in stripes

½ red bell pepper, cut in stripes

½ yellow bell pepper, cut in stripes

pinch of salt

2 tbsp olive oil

1 tbsp tamari

1 tsp maple syrup

½ tsp garlic powder

½ tsp chili powder

½ chipotle (or smoked paprika) powder

½ tsp cumin powder

4 small size tortillas
handful of cilantro and fresh lime for garnish
Method:
Cut portobello caps in bite size pieces. Mix 1 tablespoon of olive oil with tamari, maple syrup, garlic powder, chili powder, chipotle powder and cumin. Add the mixture to a bowl with mushrooms and toss until all the pieces are well covered. Set aside.

Heat remaining tablespoon of olive oil on a skillet. Add onion, bell pepper stripes and a pinch of salt, cook for about 8 minutes, until becoming tender on outside but still a bit crunchy inside. Remove from the pan.

Use the same skillet to cook the mushrooms. Cook them on medium heat until nicely caramelized on outside. It will take about 5 minutes.

Add cooked bell peppers and onions to the mushrooms and cook together for one more minute.

Slightly warm the tortillas. Scoop one fourth of the veggies onto each tortilla, sprinkle with chopped coriander and lime juice, serve immediately.
---
---
Unlock the most empowered version of yourself
Whether you're in your living room, the local park, your best friend's house, or anywhere else in the world, FITAZFK will be your home for health, fitness, and creating positive change in your life. As well as vastly improving your physical wellbeing, you'll develop a healthier mindset and new habits that support the new, empowered you.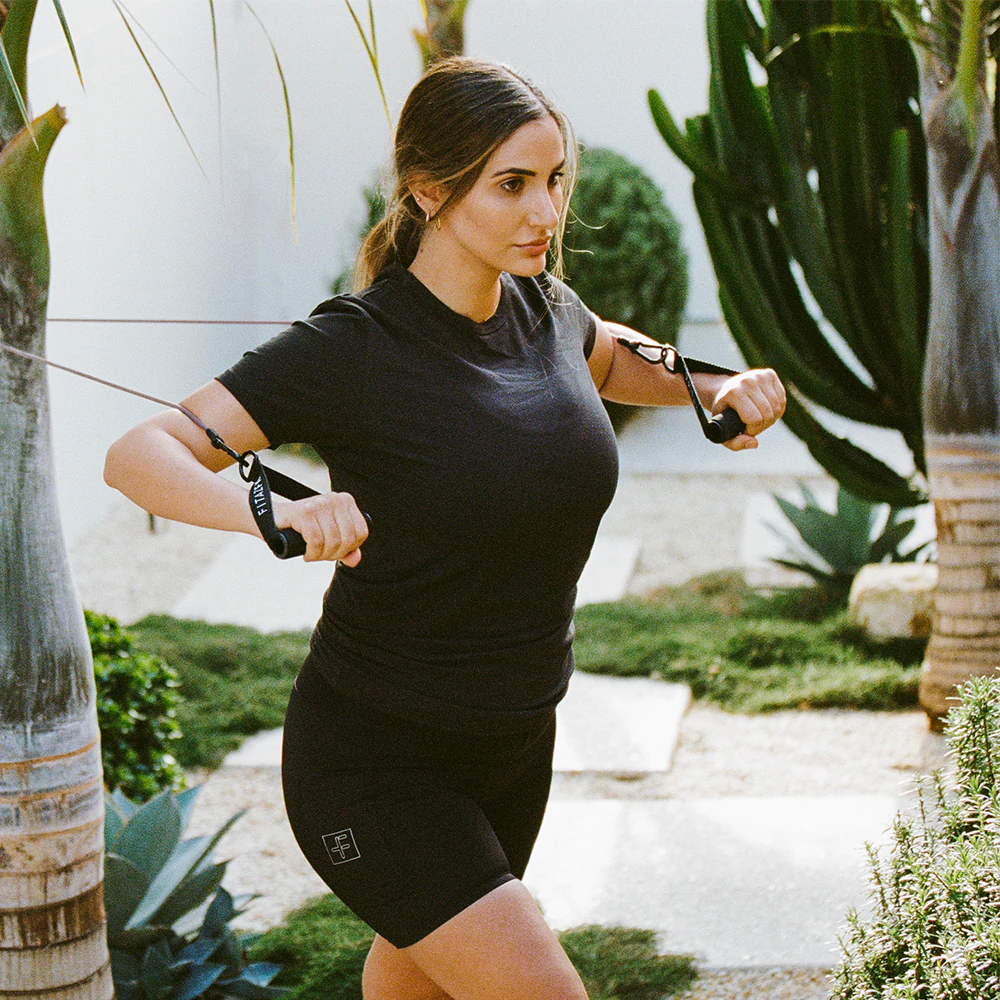 Level 1
This is for you if you have not completed transform before or you are currently training less than twice a week
START HERE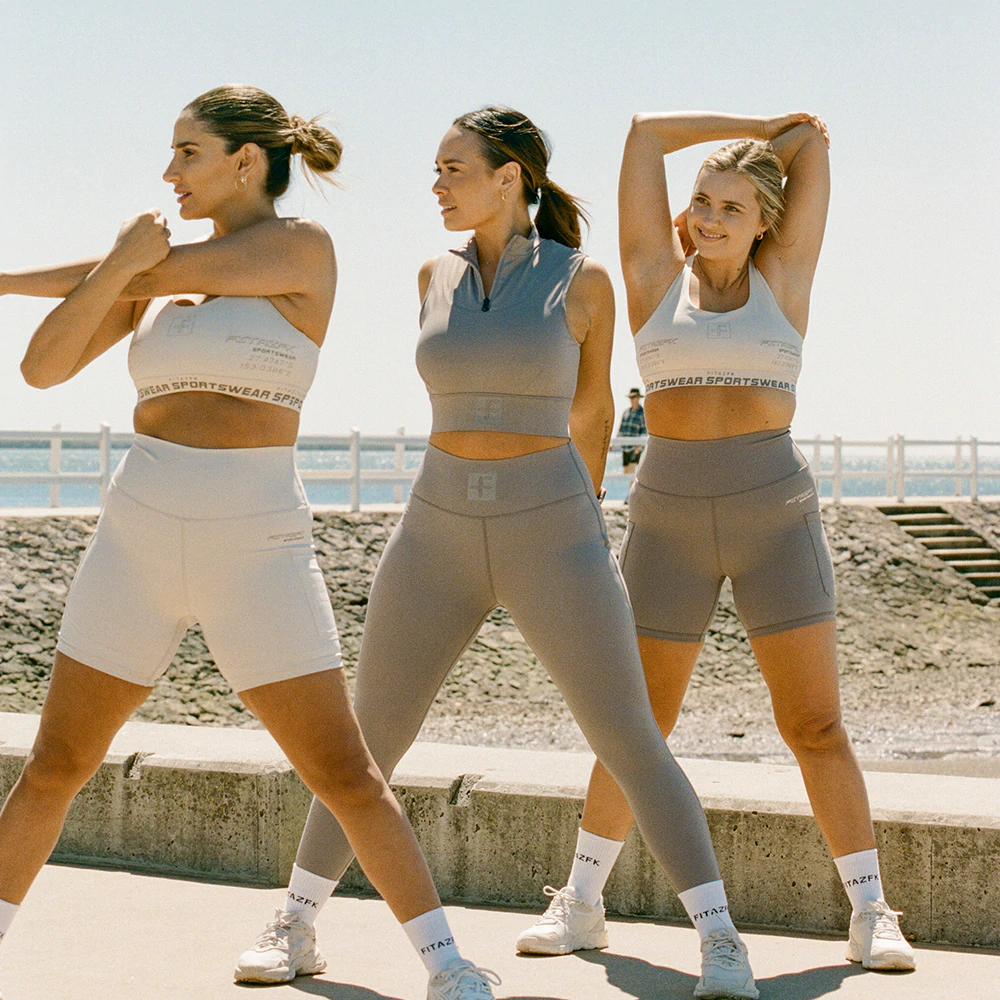 Level 2
This is for you if you have done transform before or you're currently training more than twice a week
START HERE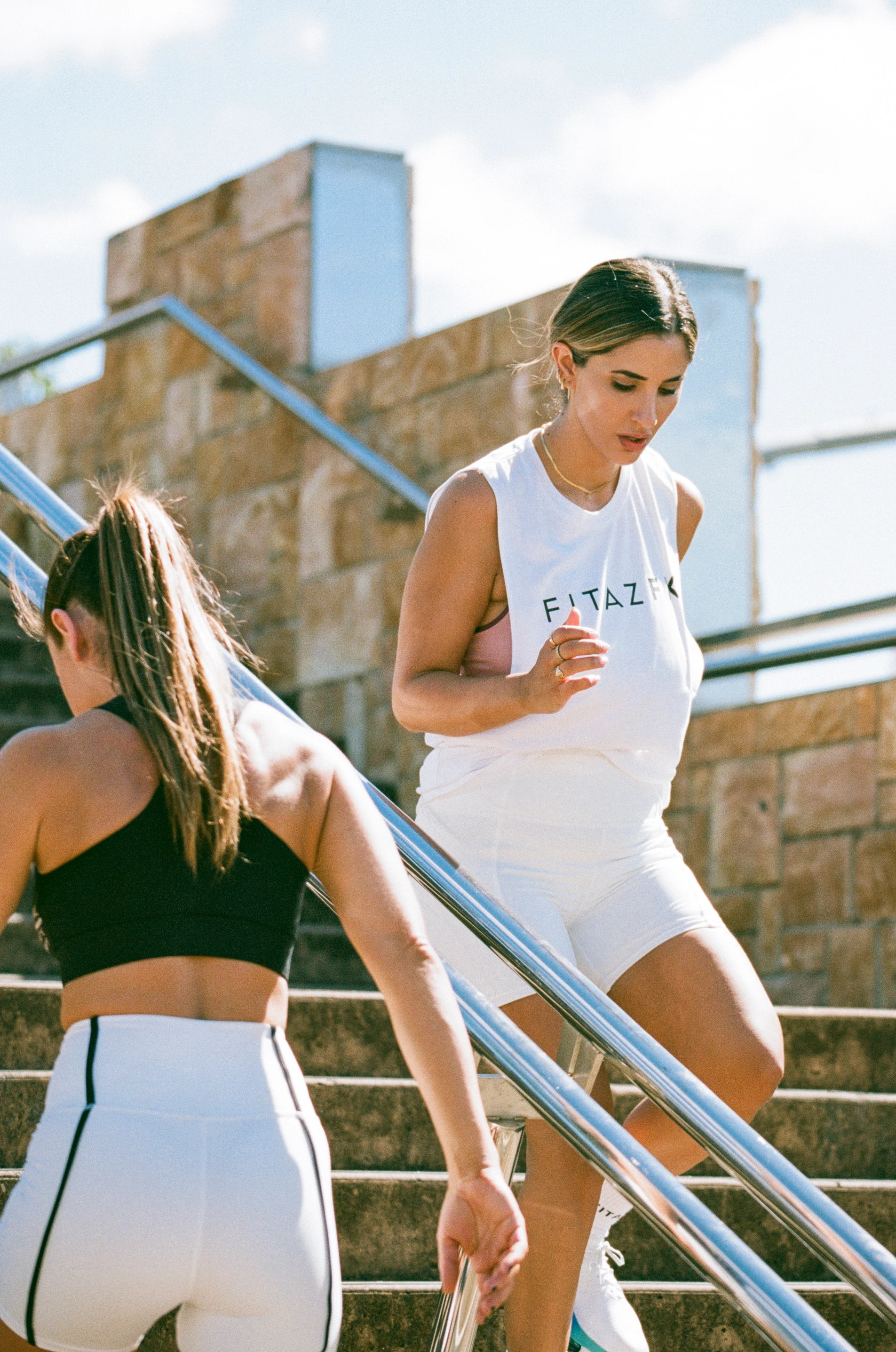 Level 3
This is for you if you have done transform 1 & 2 before or you're currently training more than three times a week
Start here