Level 1 Nutrition - How this program works & what to expect
You've taken the first step & signed up to program. Firstly acknowledge your commitment to yourself, sometimes taking the first step is the hardest part!
First things first,
read the How To Guide.
This will be your bible while completing Transform. Without it you may feel a little lost, so grab a cup of tea, get comfortable & read through this front to back.
The How To Guide was sent to you in your welcome email from us which can sometimes go to junk so please check both your inbox & junk mail. You can also find these pinned to the top of the
Facebook Group.
Within Transform Level 1 there are 3 phases;
Phase 1 (2 weeks): reset: start here
what to expect: This is literally a reset – for your body, mindset and taste buds. This clean sweep
creates the foundation that the new you will be built upon and give you the confidence and momentum
to progress through the program successfully.
How: Phase one's nutrition will focus on increasing your consumption of plant-based wholefoods,
raising awareness of your portion sizes and eliminating excess sugar, alcohol and caffeine. This diet
has a strong Mediterranean influence and draws on its key fundamentals throughout the entire three
phases.
Your energy, or calorie intake, will be in a deficit. This means you'll be burning more calories than you're
consuming – resulting in weight loss! You'll notice the most significant changes in this phase.
Phase 2 (3 weeks): rise and shine: gut health optimisation
what to expect: After giving your entire digestive system a deep and well-earned rest, we'll begin the
journey of establishing long-term eating habits that support a healthy gut.
How: Through our Phase 2 nutrition plan (a high fibre diet, an increase in plant-based and fermented foods) you're giving your body the chance to create the conditions for optimal gut health. You'll gain a better appreciation of why your gut is often referred to as your 'second brain' and will start to feel
fresher, more energised and inspired!
Phase 3 (3 weeks): restore: hello to a new you!
what to expect: We'll give you a wealth of knowledge, tips and tricks to help you continue on your
empowering and positive new path for life! This phase is also designed to help you complete the
TRANSFORM program mindfully and with intention before transitioning into into your new, healthier lifestyle.
How: Although
this final phase has been designed to be a bit more flexible than the first two, your
diet will still cause a calorie deficit (80% of your ongoing lifestyle energy intake). This phase will help
you maintain your weight loss and allow you to continue to reap all the benefits of your journey.
You'll also be introduced to alternative nutritional choices that will allow you to naturally choose
food and drinks that make you feel even better! This means that you'll be less inclined to give in to
temptation and slide back into the unhealthy habits that held you back before you embarked on this
journey.
Here
you can find an app walk through and a sneak peak into the app so you know what to expect. 
We supply you with over 200 recipes within the app! These are suitable for different Levels and phases. You can use the filter button to show the correct recipes for your level & phase.
We know eating plans can get repetitive when you're given the same meals to eat each week, which is why we worked with our Dietician Liz to provide you with a meal guide to stick to so you can get as creative or basic as you like!
So, how does it work?
To build your meal for breakfast, lunch or dinner, identify the correct portion sizes during the phase. Pick one option from each of these sources: protein, carbohydrate, vegetables and fat. Your goal is
to hit the recommended intake of each food source, or macronutrient, for every meal.
However, if you do not include one of the food sources in one meal, you're allowed to add it to your next
meal within the same day. For example, if you do not consume your carbohydrate intake at breakfast,
this can be carried over to lunch. This is a great option if you know you will be consuming a meal later in the day that includes a higher quantity of a particular macronutrient, e.g, heading out to enjoy pasta for dinner!
Finally, we have our
Facebook Group

 
which is monitored by our team around the clock to provide the support you need. Please tag Elizabeth Borgo in your nutrition posts within the group if you have any specific questions!
---
---
Unlock the most empowered version of yourself
Whether you're in your living room, the local park, your best friend's house, or anywhere else in the world, FITAZFK will be your home for health, fitness, and creating positive change in your life. As well as vastly improving your physical wellbeing, you'll develop a healthier mindset and new habits that support the new, empowered you.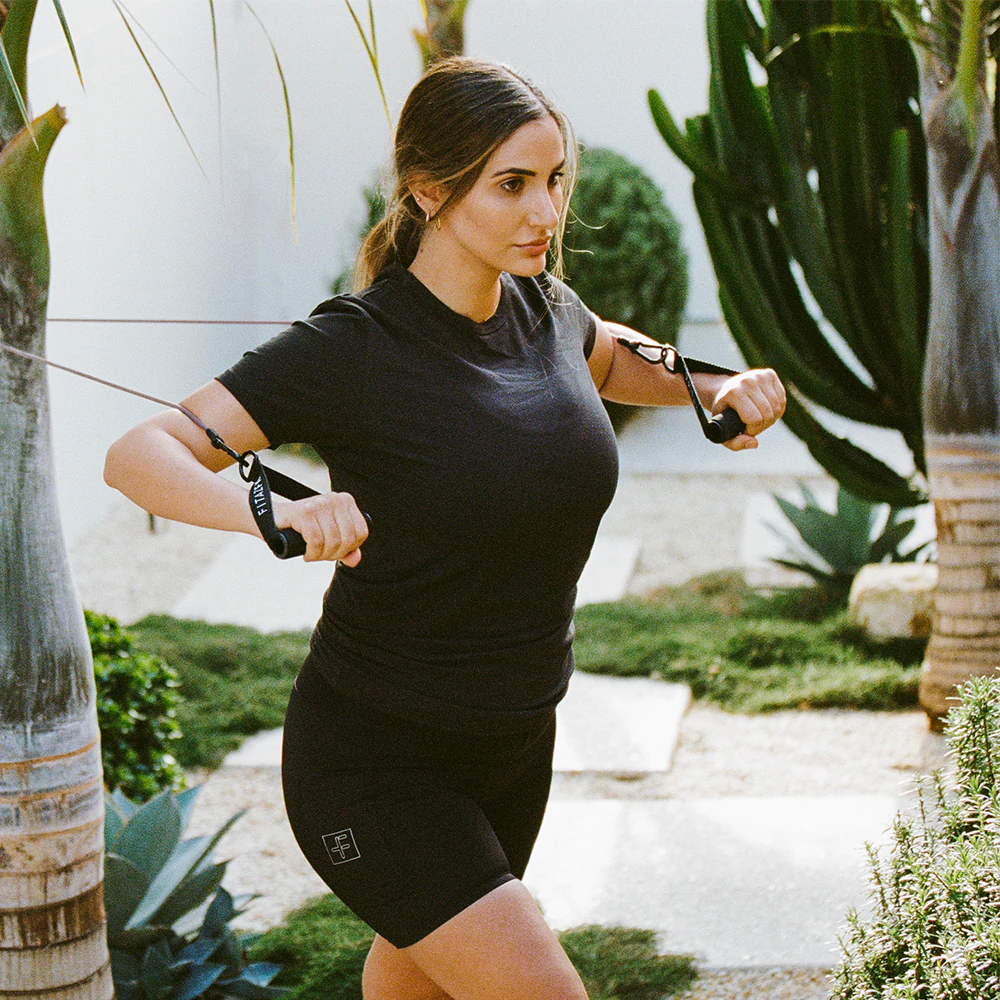 Level 1
This is for you if you have not completed transform before or you are currently training less than twice a week
START HERE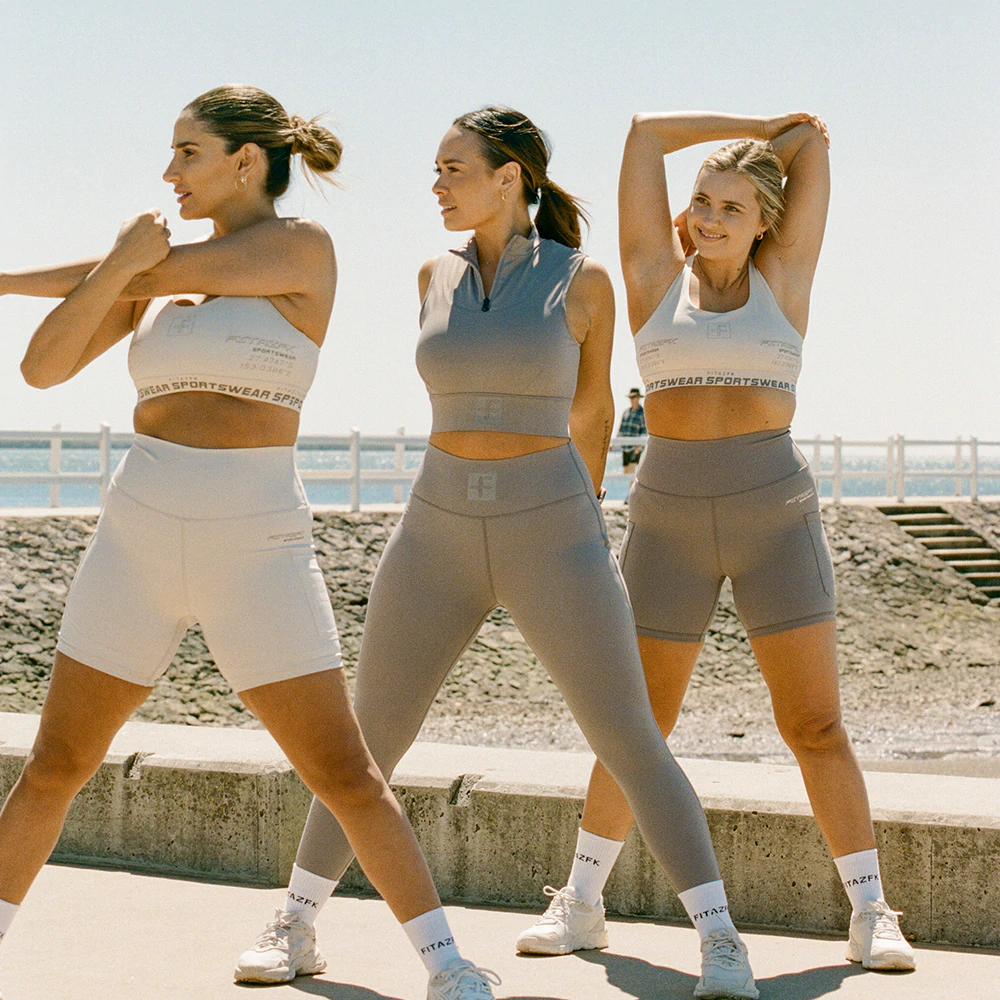 Level 2
This is for you if you have done transform before or you're currently training more than twice a week
START HERE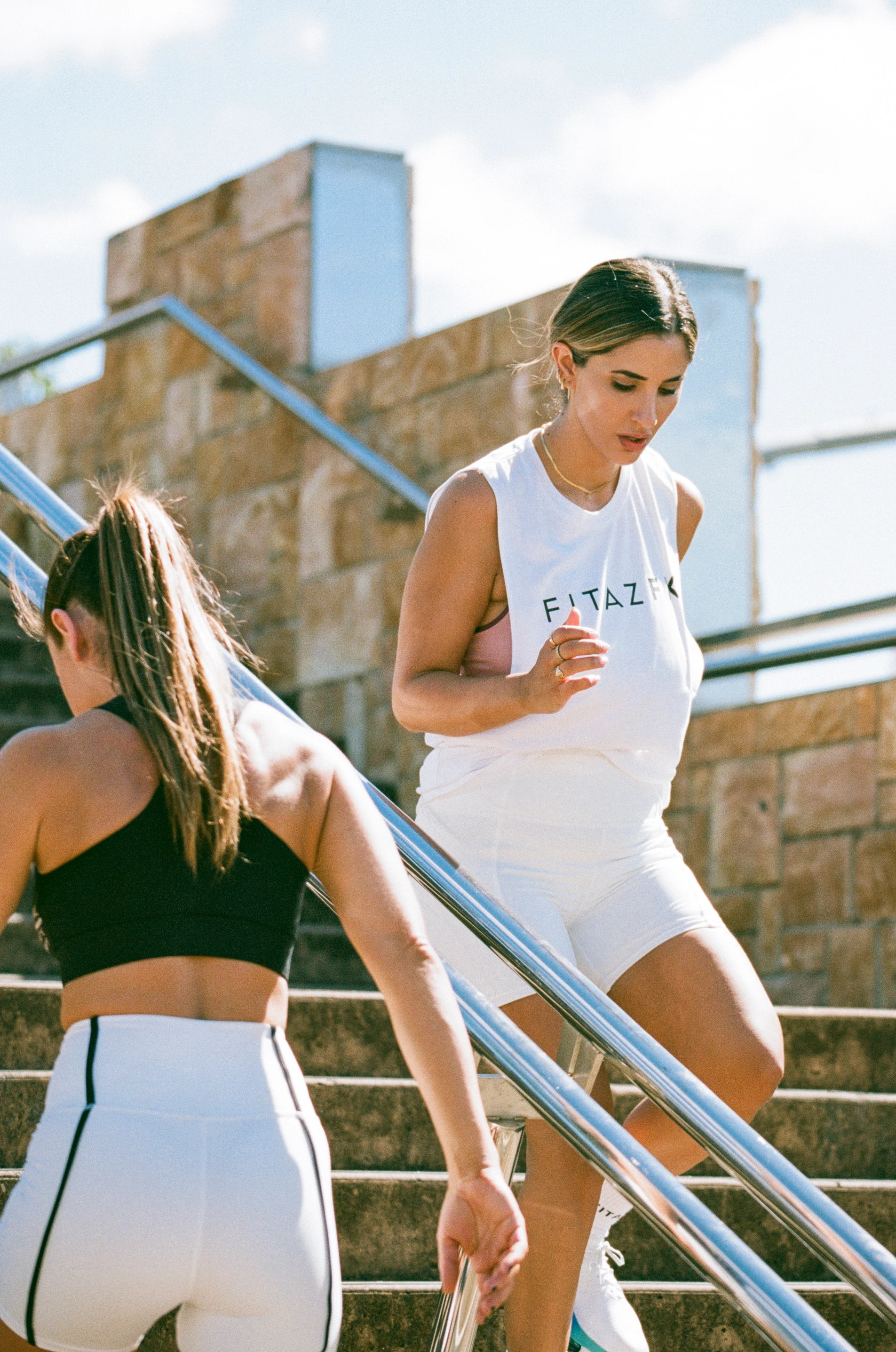 Level 3
This is for you if you have done transform 1 & 2 before or you're currently training more than three times a week
Start here