Healthy Habits Start Young: How Kids Benefit from Positive Transformation and Watching their Parents Workout From Home 
In a world ruled by social media, electronics, and societal pressure, installing healthy habits in our children is of the utmost importance, more now than ever!
Parents bear the responsibility to set positive examples and create an environment that fosters our children's physical and mental well-being. 
Incorporating regular exercise into our lives not only benefits ourselves but also has profound effects on the little one's watching and learning from us. 
Today, we will explore the significance of encouraging kids to adopt healthy habits from a young age, and in turn highlight the positive transformation that occurs when they witness their parents working out from home.
Lead By Example: 
Children are keen observers who often emulate the behaviours they see around them, you as a parent are their biggest influence, they love you, admire you, and want to follow in your footsteps!
As a parent, you can inspire your children to lead a healthy life by being a positive role model yourself. 
By demonstrating dedication to fitness through regular exercise, you send the powerful message that prioritising your physical and mental health is crucial.
When kids see their parents engaging in exercise, it makes a lasting impression on young minds and they are more likely to perceive fitness as an integral part of their daily routine, setting the early groundwork for a healthy lifestyle.
Sam, who has been on her Transform journey since April of 2022 shared how Transform and exercise has impacted her two girls and her family as a whole: 
"During my first [Transform] challenge, my child witnessed me working out for the first time in years and had no idea what I was doing."
"It hit me hard that the only thing my girls saw me doing was cooking, cleaning, and washing - basically, just chores that had zero to do with filling my own cup… what kind of example was I if they didn't recognise any form of exercise beyond me pushing them in a pram while doing the groceries?" 
"From [then on], things got interesting." 
"They were curious, started joining in, and asked what else we could do."
"As a family, we started doing cartwheels around the house; we started venturing into the backyard more often, and we purchased a trampoline!"
"Somehow exercise became a treasured part of our daily routine, and I found a lot of motivation to keep showing my kids more, learning together and growing closer as a family."
"Transform transformed my body, but it did so much more beyond a cosmetic level - my family are happier, healthier, and closer than we've ever been."
Building Stronger Bonds:
Exercising with your kids creates a special and unique opportunity for quality time and bonding.
Participating in home workouts, like Transform, allows for a sense of camaraderie and support that is totally different to going to the gym or a class.
Transform fosters this experience, as we provide structured routines that cater to parents and allows children to join in!
Whether it's engaging in playful workouts or setting a collective fitness goal, the shared experience of fitness strengthens the parent-child bond and promotes open communication.
By exercising together, parents not only create cherished memories with their kids, but they are also showing their children that health and fitness can be fun and enjoyable. 
The positive atmosphere created during these activities then encourages kids to develop a positive attitude towards exercise, making them more likely to maintain a healthy and active lifestyle as they grow.
"I love that my girls can watch and join in!" Aly, who has been apart of our Transform community since March 2022 says.
"Transform is just a part of our lifestyle here at home and it's a fun way to teach them that moving your body is just something we do, and something that anyone can do!" 
Boosting Self-Confidence:
Regular exercise has numerous mental health benefits, which extends to children as well, witnessing their parent's positive transformations like Transform boosts their self-confidence.
Laura, who has been doing Transform since 2021 shared how exercising with her son Freddie and in front of her daughter Goldie has impacted not only her self-confidence but theirs too.
"Freddie loves to join in with the workouts and is getting a good understanding on why moving your body is so great" Laura says.
"He loves saying how strong he is after!" 
"Goldie is a bit too uncoordinated to join in but loves to watch and laugh at us and I am proud that my babies will be raised with the view that taking care of yourself is so important both physically and mentally." 
When kids see their parents setting fitness goals, making progress, and celebrating achievements, they too are motivated to to set their own goals and work towards achieving them - this sense of accomplishment reinforces their self-esteem and helps develop a growth mindset.
Even more, as children become active participants in home workouts, they experience a sense of competence and capability, boosting their self-confidence not only in fitness-related activities but also in various other aspects of their lives. 
Fostering a Lifelong Love for Fitness:
For many of us, the idea of health and fitness wasn't necessarily one we loved. 
While it may have been something we desired, actually beginning and finding a true love and passion for fitness may have come with some obstacles, fears, and barriers. 
Exposure to regular exercise and physical activity from an early age lays the foundation of a lifelong commitment to fitness.
When creating Transform, we strived to create a program that would bring on a true love and passion for fitness, we want every member of our community to be excited to complete their workout and love their daily exercise. 
Transform is, to its core, a program that is an enjoyable and accessible way for mums to create a healthy relationship with nutrition and fitness and become the best version of themselves they can be, allowing them to be the best parents they can.
As children witness their parent's dedication to fitness and see in real time the positive changes it brings, they develop a natural affinity towards staying active themselves. 
"My son Max is 2 and he's just as obsessed with Transform as I am" Victoria, mum of 3 and member of our Transform community says.
"Max is my number one supporter, either joining in or cheering for me to go faster, 'just one more mummy!'"
"I love that Fitaz provides you with all the tools needed to model healthy habits to your children which in turn will help set them up for a lifetime of healthy and positive living."
Encouraging healthy habits starts young and at home, with parent's playing a vital role in shaping their children's lives!
By incorporating regular exercise around our kids, we can have a lasting impact on not only our own, but their well-being, adding value to an already incredible fitness journey.
The positive transformation resulting from parents' dedication to health and fitness sets the stage for a healthier and happier future for our kids.
As parents, there is an incredible opportunity to lay the groundwork for a lifelong love for fitness in children, prompting a lifestyle that prioritises physical and mental well-being.
By making exercise an integral part of family life, we are empowering our kids to grow into healthier, more confident, and disciplined individuals who will carry these valuable habits into adulthood and even potentially their own future kids. 
Love Fitaz.
Written by Community Manager and Marketing Specialist, Courtney Monae.
---
---
Unlock the most empowered version of yourself
Whether you're in your living room, the local park, your best friend's house, or anywhere else in the world, FITAZFK will be your home for health, fitness, and creating positive change in your life. As well as vastly improving your physical wellbeing, you'll develop a healthier mindset and new habits that support the new, empowered you.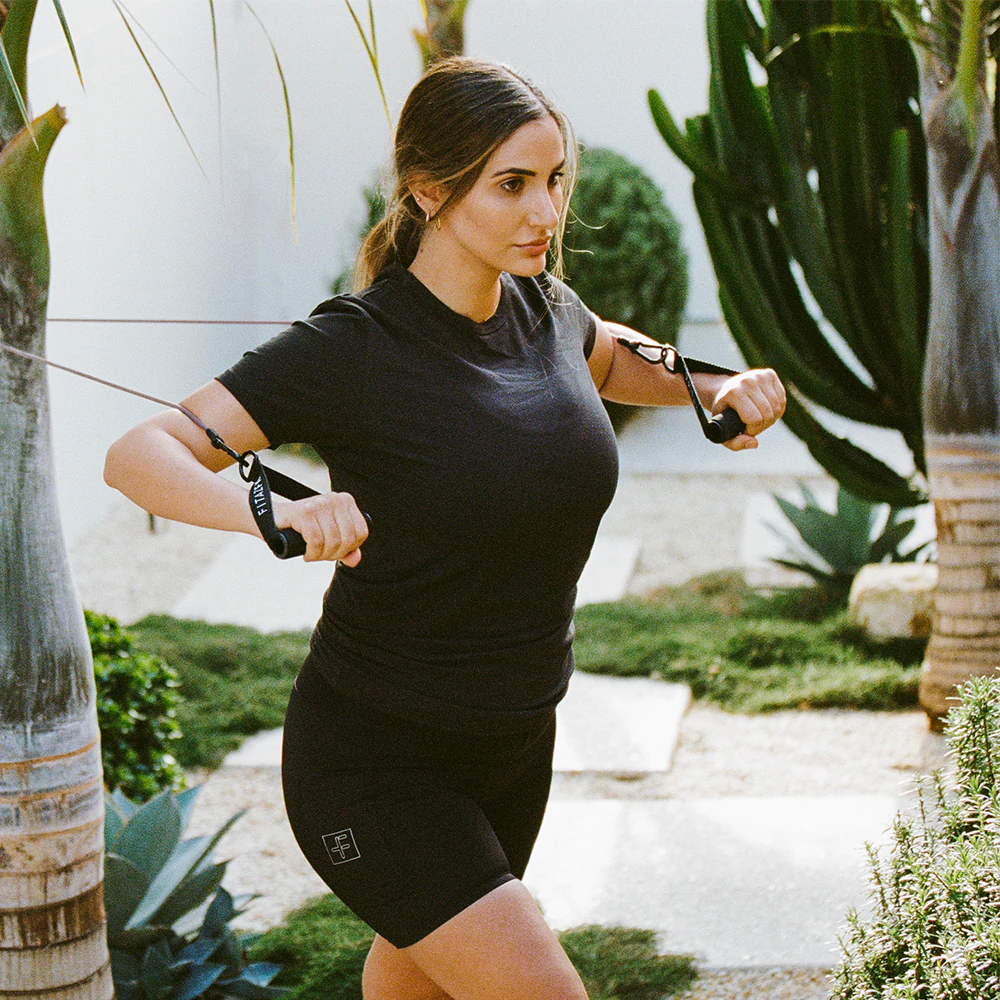 Level 1
This is for you if you have not completed transform before or you are currently training less than twice a week
START HERE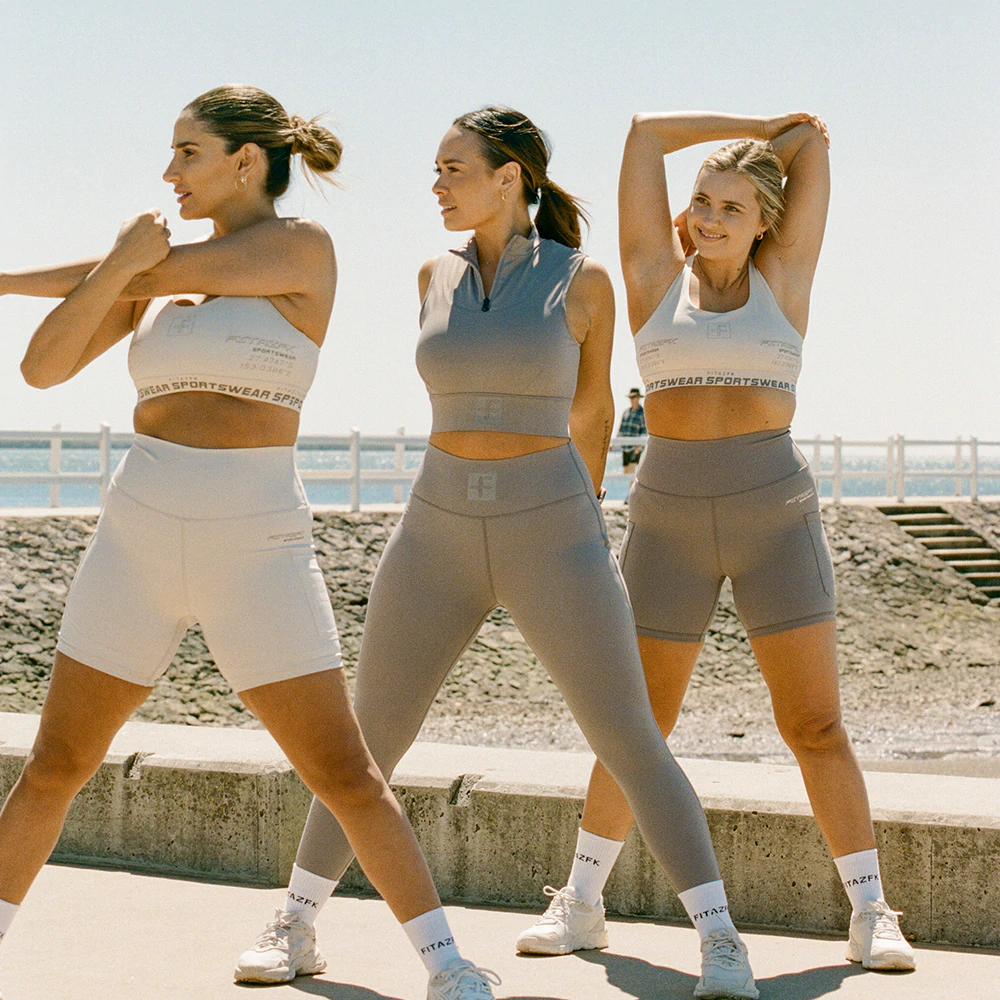 Level 2
This is for you if you have done transform before or you're currently training more than twice a week
START HERE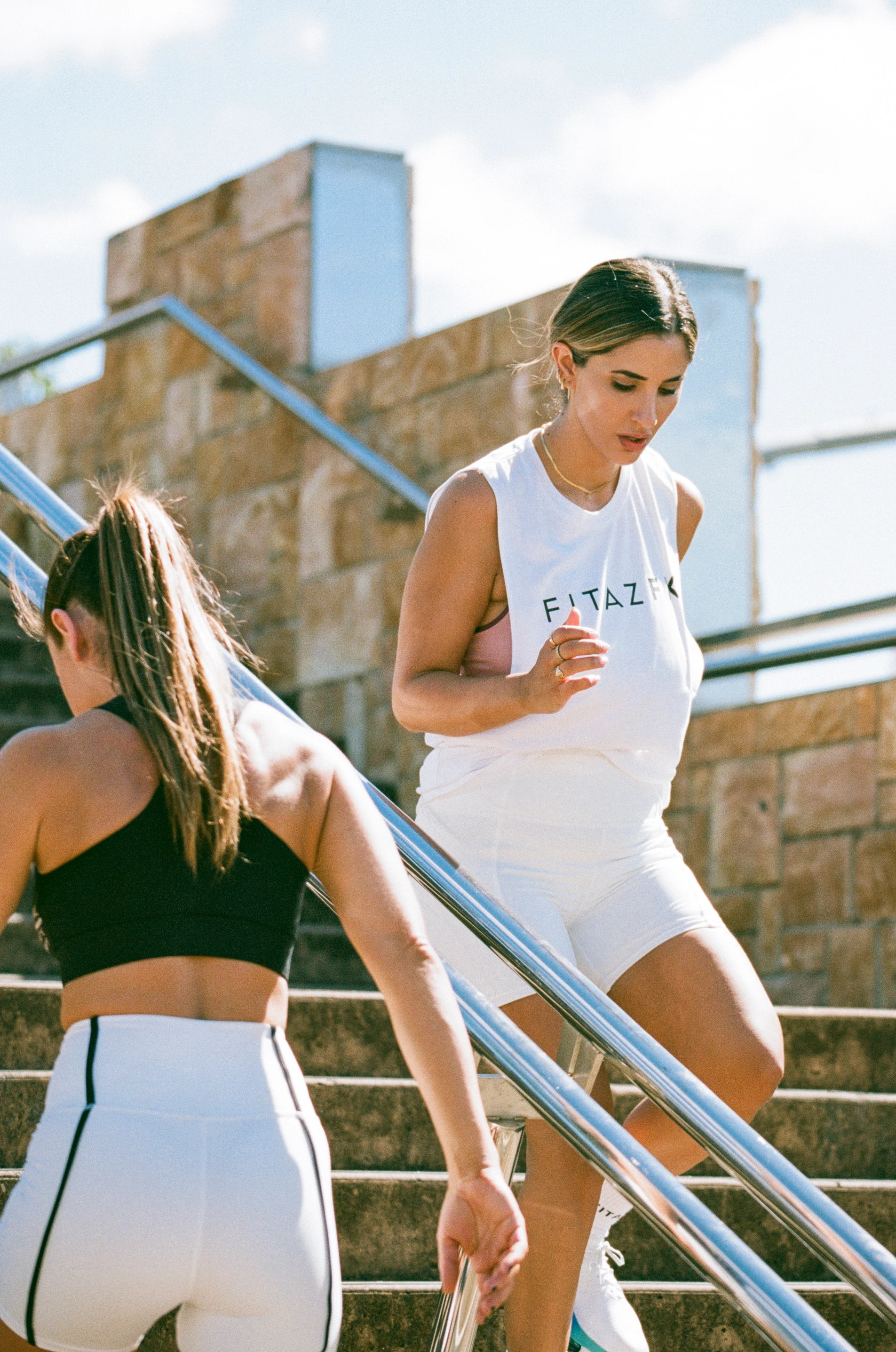 Level 3
This is for you if you have done transform 1 & 2 before or you're currently training more than three times a week
Start here