It is more than a gym…. find out why.
POSTED BY NICOLA CHRISTOFOROS · DECEMBER 04, 2017
Hard work. Dedication. Attitude. The recipe for success? Possibly. But these were the things Fitaz Fk owners Georgio and Aaron needed to make their dream come to life. Opening the doors to their shiny new home at Kangaroo Point just over a month ago, the
Fitaz FK Gym
 has proved a major success finding it's place in the community - and let's not lie about it - she's a beauty! We sat down with co-owner Aaron to have a chat about the experience of opening up their own gym, the definition of his own success, and how sometimes in life, even through the hardest times - dreams can still come true.
What initially made you want to start your own gym?
Opening up our own gym was definitely something we both had in mind for a very long time. Logically, it was the next step we needed to take from launching out successful online fitness business 4 years ago. I'll admit Georgio wanted it a little bit more than me. But realistically, after being in the industry for over 18 years, we wanted to evolve the brand and give Fitaz FK a physical location. The opportunity for the space pretty much just came up - it was the right type of building and the right time in the right place. So, in the end it all just came down to perfect timing.  
Is this a dream you and Georgio had for a long time?
It definitely was a dream of ours. We wanted to expand the brand and find a space we could call home. Having an awesome physical location, which we now have - would allow us to practice all our Fitaz Functional Kinetics exercises and be able to assist people to live a healthier and happier life in the flesh.
Tell me about the inspiration behind the mural?
After we found the warehouse at Kangaroo Point, it only made sense that we'd get Yasmin (my wife) to design the space as she was an interior designer for Arkhefield Architects in the city. She worked tirelessly for months drawing up the designs and figuring out colour schemes. Yasmin and I would go in on Saturdays, work after hours and build on the design of the the space together to make sure everything was perfect. All the way from the new insulated glazing for the entry, to the matt black fixtures in the bathrooms. It was a huge dream of ours to have it come to life. Sadly, Yasmin was taken from us before we opened.  
On her way to work on June 14, Yasmin was hit by a car suffering severe head injuries and died instantly. Her death sent shockwaves through the community. She was a beautiful person who was loved deeply by everyone she met. Being the face of our online business, she was well known both locally by her friends and family - but also all over the world through our social media. Everybody knew her contagious smile.
A friend of mine got me in contact with a local artist, Lee Harnden - who specialised in over-sized murals. He wanted to do something for me. It just made sense that when Yasmin's vision was complete, I wanted to honour her memory and dedicate the gym to Yasmin by having Lee paint a larger than life mural of her on the wall. It's the first thing you see when you walk in and you can definitely feel her spirit.  
Losing your wife and soulmate is ridiculously hard and it seems very unfair. But, being able to bring Yasmin's design to life definitely helped me get through one of the darkest times of my life. I am really proud of her and the painting is a symbol of my love her.
What do you love about your gym?
The energy! The building is spacious, full of natural light, and it's just a pleasant place to be. Despite how amazing the space and design looks, I just love that there's this positive energy you get when you walk in, and it's so rewarding seeing that other people share that same feeling too. It really is a happy place. People love it here and they feel comfortable training here.
How do you define success?
The definition of success has changed a lot with what has recently happened in my life. Success to me now, is just to be happy with your mindset. Success if how you feel on the inside, not how you look on the outside - or the materialistic possessions you have. Success isn't measured by materialistic things, success if finding your purpose in life and exceeding at it. It's about finding inner happiness. I think if people concentrated on their inner happiness more, instead on materialistic things... the world would be a much better place.
What is the most rewarding thing about opening your own gym?
There's a number of things actually. The first would be being responsible for the people that enter the gym. It brings you happiness knowing that you're helping them - affecting their lives for the better. But also, having a home, a space that can benefit you and your brand. A space that not only represents your business but also your community.
What advice would you give to someone who would consider signing up to your gym?
If fitness is something that you can make time for and you can commit to, then I would definitely encourage you to pursue it. It helped me in my time of need and it can definitely help improve your quality of life. Fitness shouldn't be a burden, it should be a way of life - so you're going to have to dedicate time to do it.
What classes do you offer at the Fitaz FK gym?
There's a whole heap of classes that we feel satisfy most people's needs. Even the fussiest gym-goer. We offer our signature FK sessions which are a range of classes that use our exercises from our guides: upper body strength, full body strength, lower body and HIIT training. They are 28 minutes long and they are very fast effective way to train
and
 get results fast. This helps a lot of people understand how the exercises are actually performed properly throughout our programs to get maximum results. There's also kickboxing, boxing, yoga, pilates, beats and bikes (cycling) and HIIT spin classes, too. You can find a full list of classes and times on our
gym's website
.
What facilities does your gym offer that others might not?
Personnel. Because I've been in the industry in Brisbane for over 18 years, I've managed to get some of the leading trainers in the city to come work with us. It's our personnel's expertise and experience that sets us apart from the rest. Apart from that - we operate a stylish, clean, open-space facility that makes it an inviting gym for people to want to train in - and be in, for that matter.
What are you most proud of as a gym owner?
We've established a place where people can come and be happy and improve their lives. There's this sense of happiness when people are here - it's hard to define, but they truly are. They are making their lives better in our space - and there's nothing better than witnessing that.
What future plans do you have for your gym?
At the moment we just want to focus our energy on improving our space. We haven't got any big plans at the moment - but you never really know what life has around the corner. But in the meantime, we'll be right here increasing the offering and developing what we can so more people can get involved.
Click
here
to sign up now!
---
---
Unlock the most empowered version of yourself
Whether you're in your living room, the local park, your best friend's house, or anywhere else in the world, FITAZFK will be your home for health, fitness, and creating positive change in your life. As well as vastly improving your physical wellbeing, you'll develop a healthier mindset and new habits that support the new, empowered you.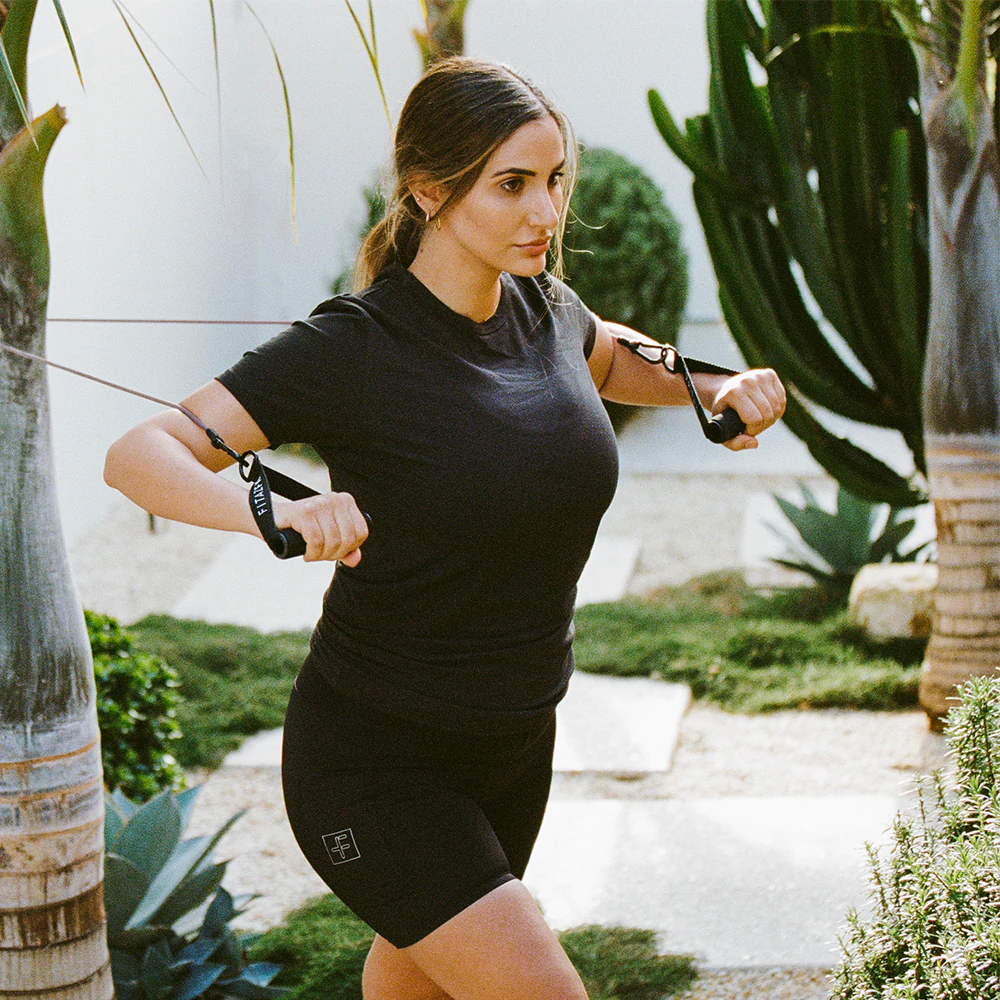 Level 1
This is for you if you have not completed transform before or you are currently training less than twice a week
START HERE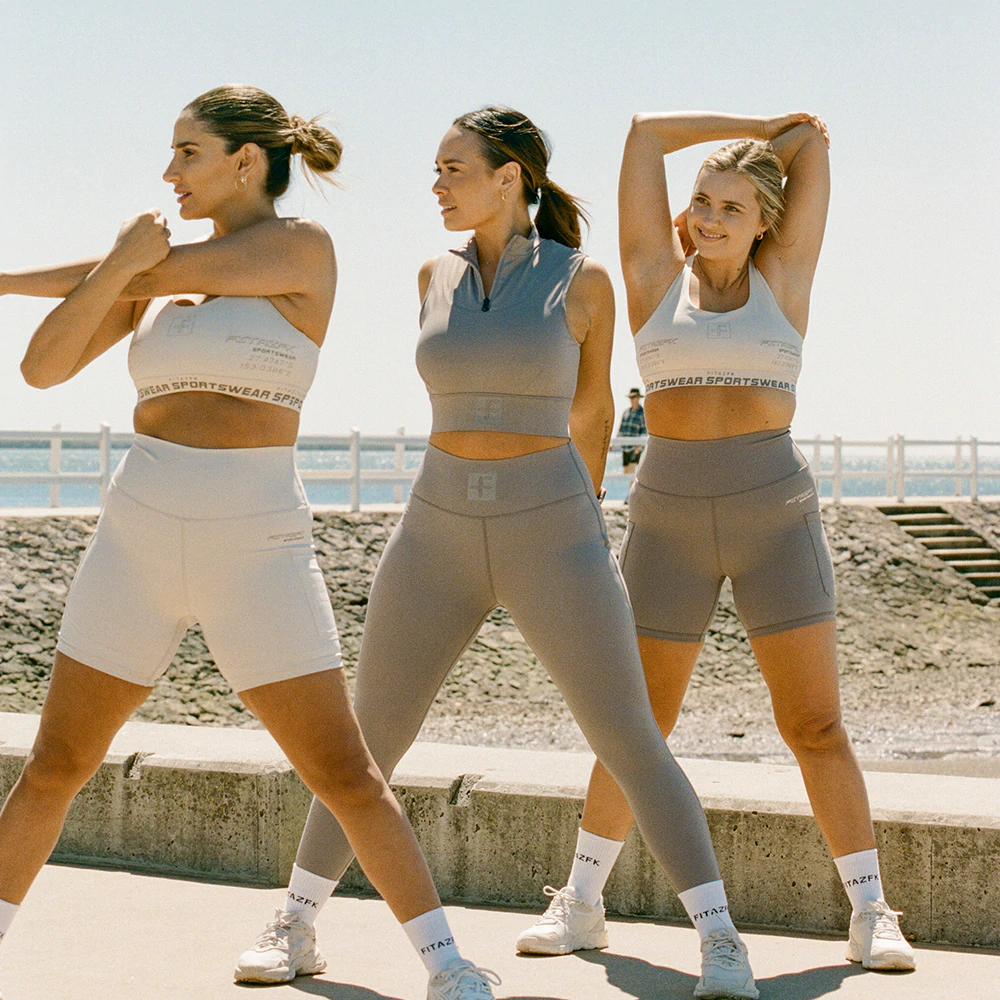 Level 2
This is for you if you have done transform before or you're currently training more than twice a week
START HERE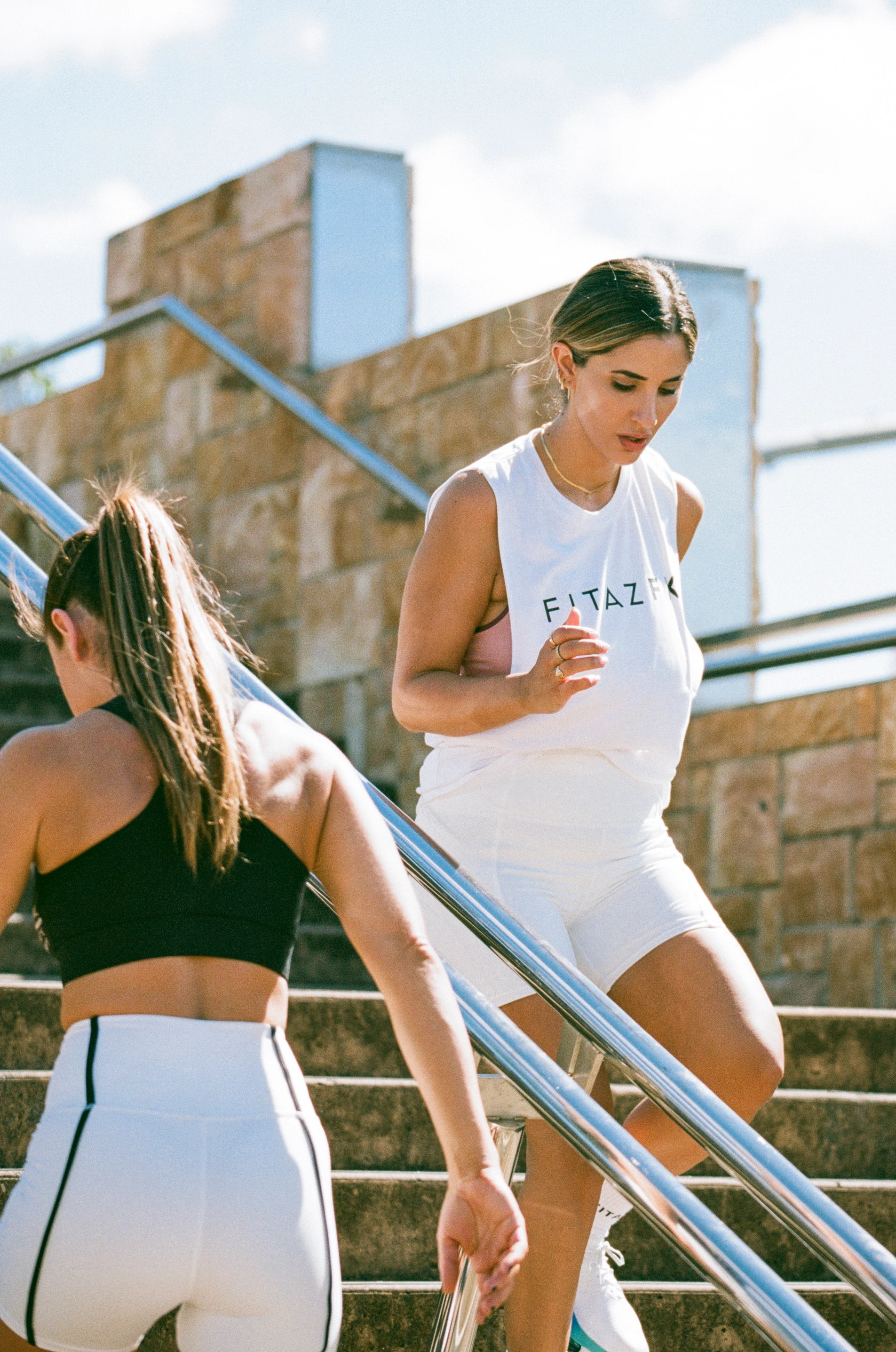 Level 3
This is for you if you have done transform 1 & 2 before or you're currently training more than three times a week
Start here