Amazing results
I just completed my 8 Week journey. I'm 5kgs down and so happy with how i look and feel. Awesome product guys!
Perfect motivation to starting my fitness journey! Easy to follow exercises and easy healthy recipes to keep me on track.
Great service
Ordered my 8 week home bundle abc it arrived to quickly! What great customer service! Thanks guys.
Everything you need
This pack has it all. Everything you need to stay motivated to work out at home. I love it and the bag is an added bonus
Cheap & easy
Love this deal ! Only costing me $1 a day and I can do it at my convenience . Easy to fit into my busy schedule with a young Bub and small online business . Found it a bit hard first couple of days but now into my 2nd week and loving it.
ACHIEVE YOUR DREAM BODY AT IN JUST 8 WEEKS WITH OUT 8 WEEK GUIDE + COOKBOOK
Our best-selling fitness and nutrition challenge is all you need to be fitter, healthier and happier in just 8 weeks. We guide you step-by-step through exercises to suit your fitness level, combined with easy to follow recipes to actually get results.
3 phase detailed nutrition plan (Veg options included) and a step by step exercise program
Weekly workout planner to plan for success
Delicious meal plan with 4 options for breakfast, lunch, dinner+ snacks for each phase    
Detailed easy to follow step by step exercise descriptions with images
Catered to all fitness levels and body types - anyone can do this!
Exclusive online support with the our FitazFK trainers and other girls just like you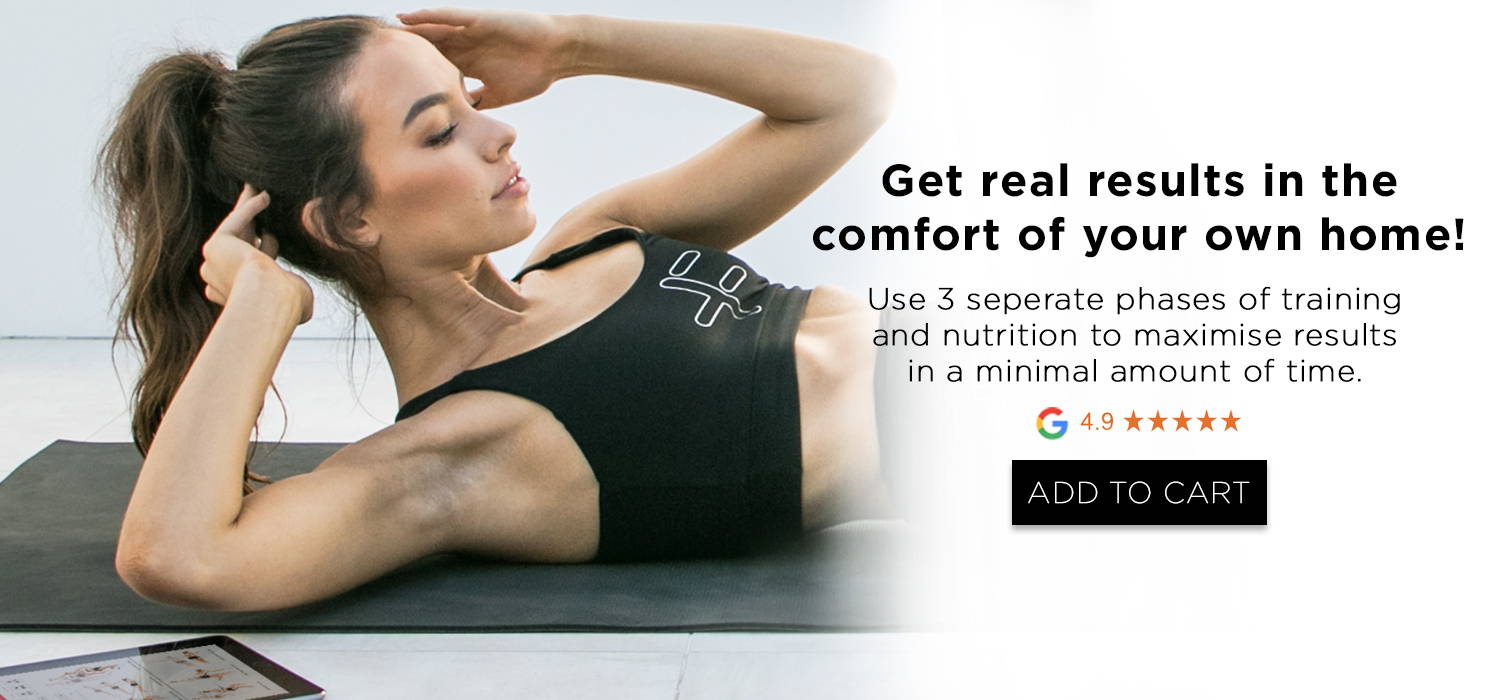 **INSTANT ACCESS** The 8 week home program and Cookbook is a digital download.


THOUSANDS OF OUR SATISFIED CUSTOMERS!! OUR 8 WEEK GUIDE WILL HELP YOU:
Tone your butt, thighs and hips
Flatten your stomach
Increase your strength
Strengthen your core muscles
Decrease your body fat
Define and shape- feminine muscle tone
Reduce bloating in the first 7 days
Detox your body in the first 7 days
Boost self-confidence
Enjoy exercise
Feel energised
Make life long changes to eating and exercising.
DESIGNED BY EXPERTS
The 8-week at home program has been tried and tested by expert trainers, to achieve effective results. It delivers the perfect balance of:
Free-weight and body weight exercise
Long slow exercise training
High-intensity interval training
Developed and approved by a dietician, the FitazFK eating plan gives your body the fuel it needs:
No crazy fad, short-term diet
Three-phase program - Cleanse, Condition and Re-Establish
Easy-to-follow recipes with step by step instructions
Vegetarian-friendly
A food diary to track your nutrition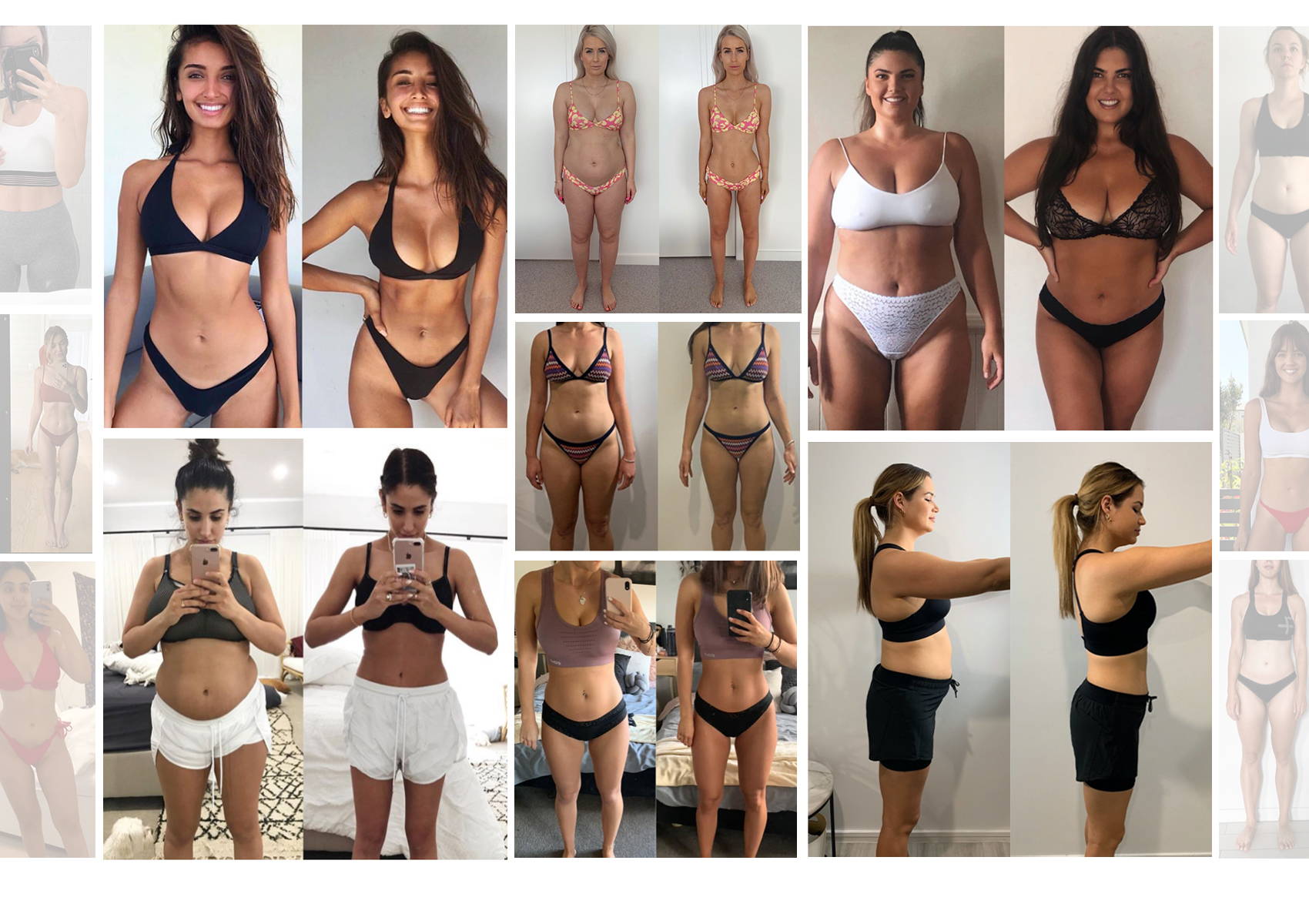 STRUGGLING FOR CREATIVE RECIPE IDEAS? OUR COOK BOOK IS HERE TO SAVE THE DAY!
Doing the right training but can't resist all the wrong foods? We understand! Let our cookbook come to your rescue.
30 delicious, nutritious recipes; step-by-step cooking instructions, and the perfect balance of macronutrients to get into shape and stay that way!
Eat well, eat clean, even eat the odd Cheat Meal and still lose weight, feel great and set on a path for a balanced healthy lifestyle. Never look at food the same way again.
SUPPORT THROUGH OUR FACEBOOK COMMUNITY - Get access now!
We're here to help you every single step of the way and achieve your fitness goals. You get unlimited access to our exclusive Facebook Community Group where you can:
Interact with other girls just like you.
Advice from our Fitazfk trainers
Access to our qualified nutritionist
Share your progress and support others
Exchange recipe ideas
Join our community and meet like-minded people